Searching for an original gift item for someone who loves Amsterdam? Look no further! A gift card for a canal tour is a guaranteed success, and our fabulous Rederij Paping fashion items are sure to impress.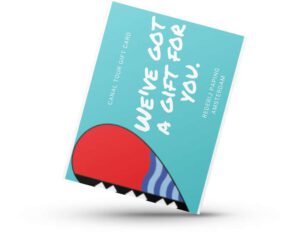 Want to give your friends or family a unique gift? Our canal tour is a perfect choice! You have the option to purchase a specific tour or an amount of your choosing.
The Items below you can buy on board, during your tour:
You can buy your very own patch or scarf with heart logo on board.  
To make sure we have the item in stock, please send us an email.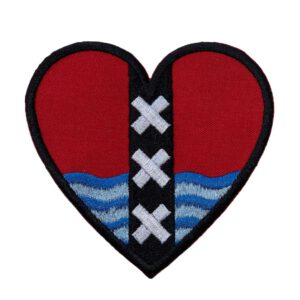 Ain't she great, our heart logo? With this patch, you'll always remember Amsterdam and your time on the marvellous canals. It looks fantastic on T-shirts, bags, jackets, and more. Get creative with it!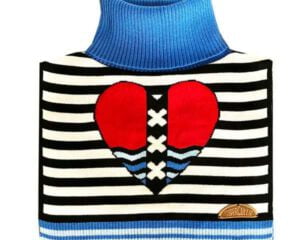 This awesome Amsterdam memento is not only fashionable but also useful! You'll get a ton of compliments on this cozy scarf featuring our Paping heart logo. Our own skippers swear by this comfortable scarf to keep you warm all winter. 
Enjoy the Canal Tour of a Lifetime!