Private 90-minute Canal Tour
EXPLORE AMSTERDAM LIKE A VIP!
As thrilling as it can be to strike up a conversation with a friendly stranger, sometimes you just want a more private get together without new faces around. This Private 90-Minute Canal Tour is exactly what you're looking for! Whether it's with your colleagues and clients or family and friends, we can help you create an unforgettable experience. Have romance on your mind? With no one else there to infringe on your alone time, our Private 90-Minute Canal Tour is ideal for couples looking for an amorous evening as well. 
Duration: 1.5 hour
Availability: daily between 10AM and 10PM
Price: from € 135 (2023 pricing)

For exact pricing go to our pricing page. 
Amount of guests: max 10 persons.
At these following dates are rates and availability are different: Easter, King's Day, Mother's day, Pentacost, Father's day, Gay Pride, Prinsengracht concert, Christmas, New Years Eve and New Years day.
If you want to sail on one of these days and we don't have availability, please contact us. We'll may be able to make something work for you.
Enjoy the Canal Tour of a Lifetime!
Itinerary and Pickup Location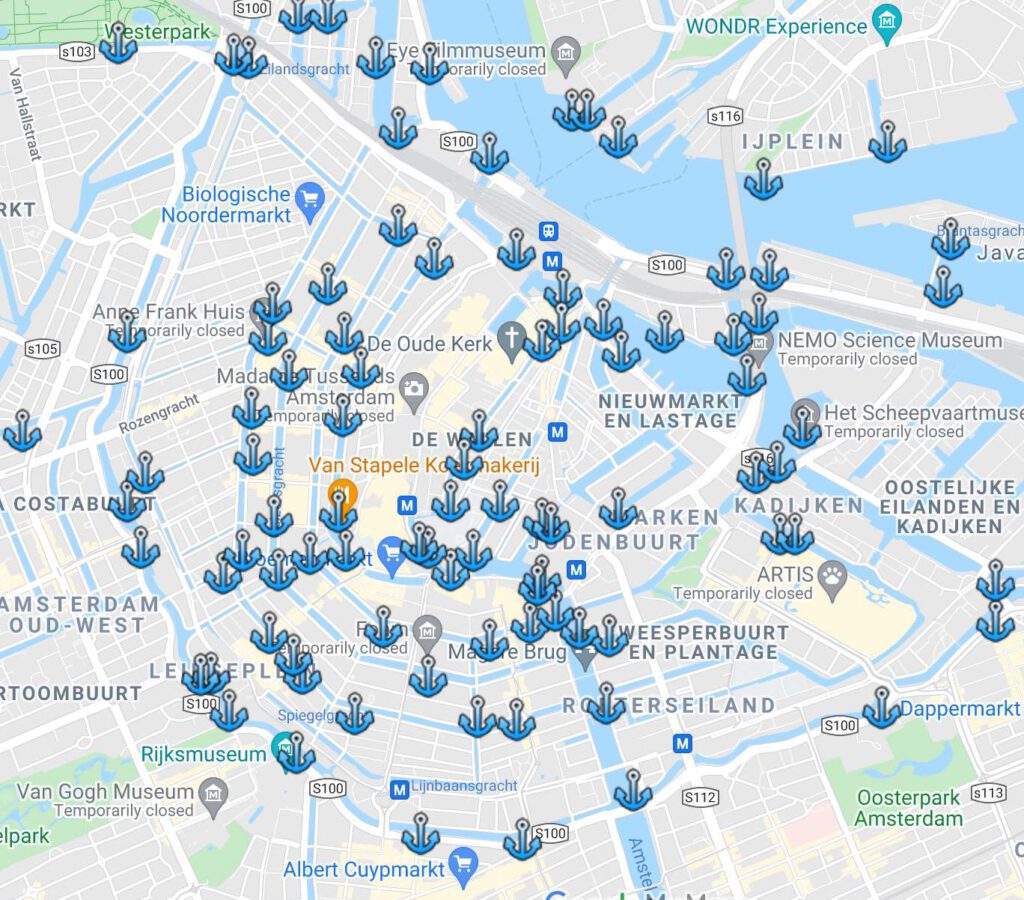 Your skipper will pick you up in the city center at the location of your choice 

You'll have a special chance to discover the smaller canals of the Jordaan area and canal district 

After the tour, you will be dropped off at the location of your choice
Check out our recommended pick up locations below, click on the toggle. Click on the link to see it on Google maps.
We can pick you up anywhere within the city centre. Perhaps your hotel?  Otherwise we can also recommend the following addresses:
On this tour, you'll spend 1.5 hours on the water. 
Please dress according to the weather. It can change quickly in Amsterdam, so layers are always best!
The tour will continue in all weather conditions except for strong winds. If you need to cancel, please do so at least 4 hours prior to your tour's scheduled start time. 
Please make your tour reservation at least 24 hours before your preferred start time.
What to expect on your tour
On this incredible Private 90-Minute Canal Tour, you'll experience the dreamy canals of Amsterdam like never before. Join your skipper on this popular cruise through the picturesque canals of Amsterdam's peaceful Jordaan area. We can conveniently adapt the tour to your wishes and needs, making this a one-of-a-kind adventure. Perhaps you have a dinner reservation and would like to be whisked away straight from the restaurant after dessert. Or maybe you'd like to stretch your legs at one of the city's many famed museums after your time on the water. No problem! We can adjust the departure and drop off locations according to your schedule. 
Additionally, if there's anything specific on your Amsterdam bucket list that you'd like to see during your time on the canals, you can discuss this with your skipper. As long as it fits within the timeframe of the Private 90-Minute Canal Tour, we are happy to work it into your tour. This tour is truly the best way to make the most of your time in the city with the help of charismatic and experienced locals. There is really no other experience in Amsterdam quite like it! Without a doubt, you will create memories on this tour that you'll treasure for years to come.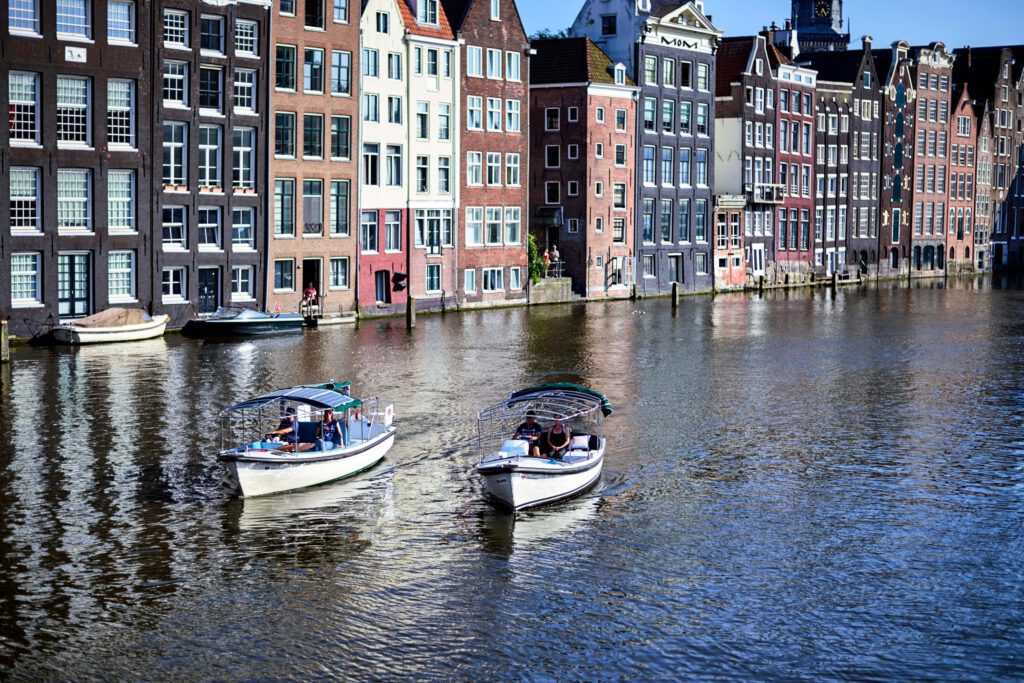 Our boats are intimate, luxurious, and peaceful, so you can enjoy the city in comfort and style. The Private 90-Minute Canal Tour is completely customizable. Your local tour guide boasts more than 20 years of experience and can easily help you create a unique route. 
Our lovely boat is electric, which makes it quiet enough for you to hear the gentle lapping of the water. The boat also features a retractable roof, so you'll be comfortable whatever the weather. 
A fridge is handily available for your snacks and drinks, which you are welcome to bring on board. With all these fabulous features in mind, it's no wonder that we are one of the leading companies for boat tours in Amsterdam!
Family Owned & Operated

Specialized Skipper/Guide

Licensed & Insured Company

All Major Credit Cards Accepted
Read what our guests love about our tours
One of the highlights of our weekend in Amsterdam! We took the tour around sunset and it couldn't have been nicer: knowledgeable and friendly skipper, quiet electric boat, blankets and heated seats to keep warm… we truly enjoyed chatting and discovering the city's history and architecture. Bring some wine and enjoy the ride!
Captain Paap was great - perfect balance between knowledgeable guide and allowing you to enjoy the great scenery and architecture. Heated seats were a nice surprise - highly recommend this tour to all!
Frequently Asked Questions
Private 1-hour Canal Tour
Sail through the Jordaan and checkout the tiny canals.
Private 2-hour Canal Tour
Explore the intimate canals of the Jordaan district as well as the Canal District and Amstel.