5 alternative attractions in Amsterdam where you'll avoid the tourists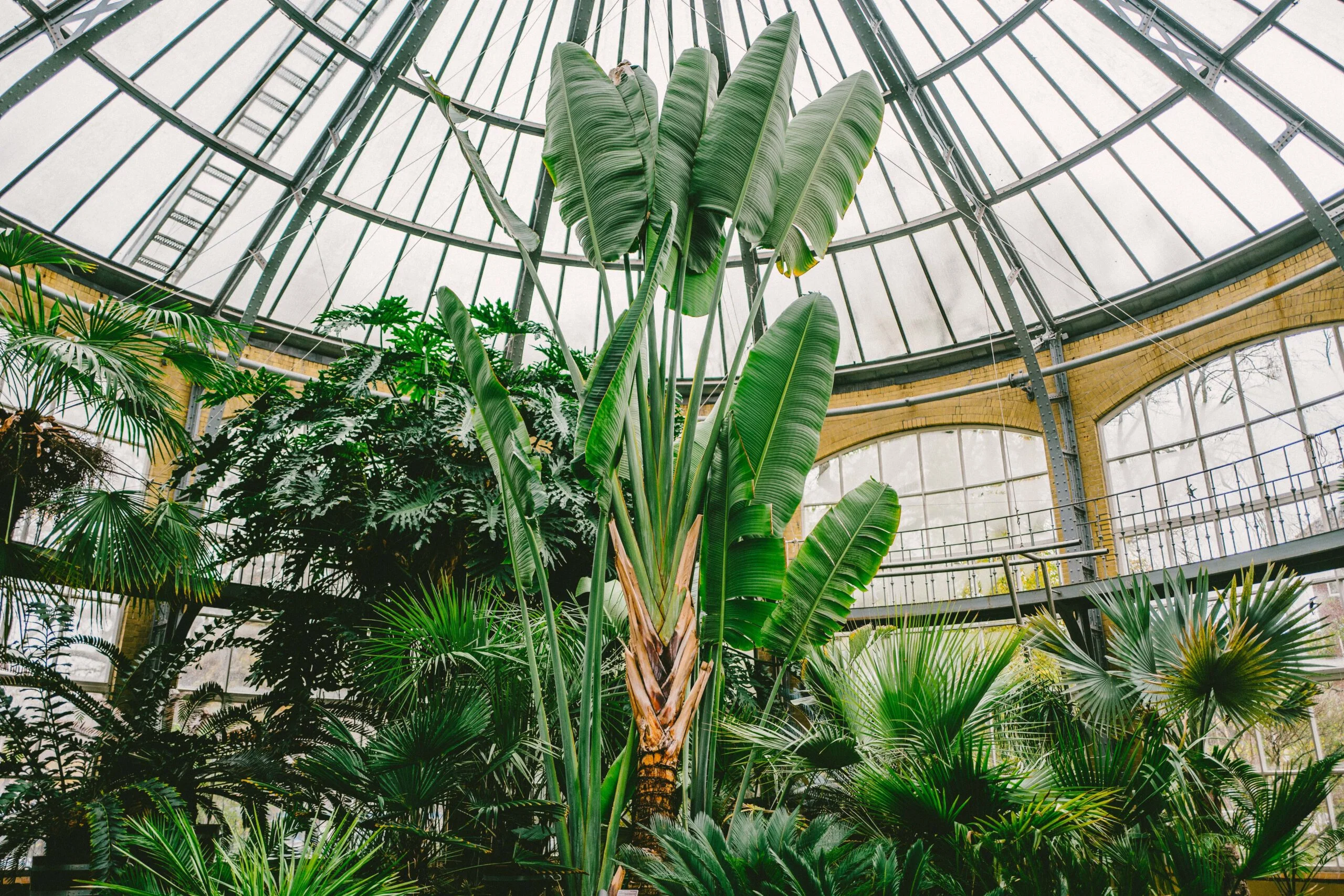 Have you noticed how few Amsterdammers you find sitting in the cafes and bars on Dam square? There aren't many of us in the Red Light District either. The reason? There are so many other places for us to go! The city is a warren of back streets filled with hidden gems. And so, when the tourists move in en masse we simply move on. That's what's happened in many places, like the Dam the Red light district and much of the Leidseplein.
It's not only true for the bars, cafes or restaurants either. Once you know Amsterdam a little better, you realize there are plenty of more affordable alternatives to the regular tourist traps. 
Here we'll discuss some of our personal favorites. Are these the best the city has to offer? That's a bit like choosing the best Dutch candy shop. There are so many options and it depends on what you like! Do you prefer stroopwafels or liquorish? Art or architecture? At the same time, if you're even a little bit like us then we're sure you'll like these! 
Sure, we're prejudiced. We got married here, so we've got a special connection. All the same, there's a reason why we chose to get married in the Hortus. With its greenery, design and luxurious warmth (even in winter) It's such an easy place to connect to.
Established in what is now the heart of the city in 1638 to supply apothecaries with necessary herbs, the Hortus is one of the oldest botanical gardens in the world. Of course, medicine has moved on a bit since then, so it doesn't supply quite as many herbs. Now it's main focus is to collect, protect and display different plants, flowers and trees from around the world.
Nor is it just the greenery which is beautiful. The buildings, layout and greenhouses are gorgeous as well. Even better, though we heartily advise you to go in, you don't have to. On days with decent weathers, the surrounding parks and waterways are some of the nicest areas to sit and watch the world go by. It an oasis in an already green city.
You'll have to pay to get in. You can find the prices here.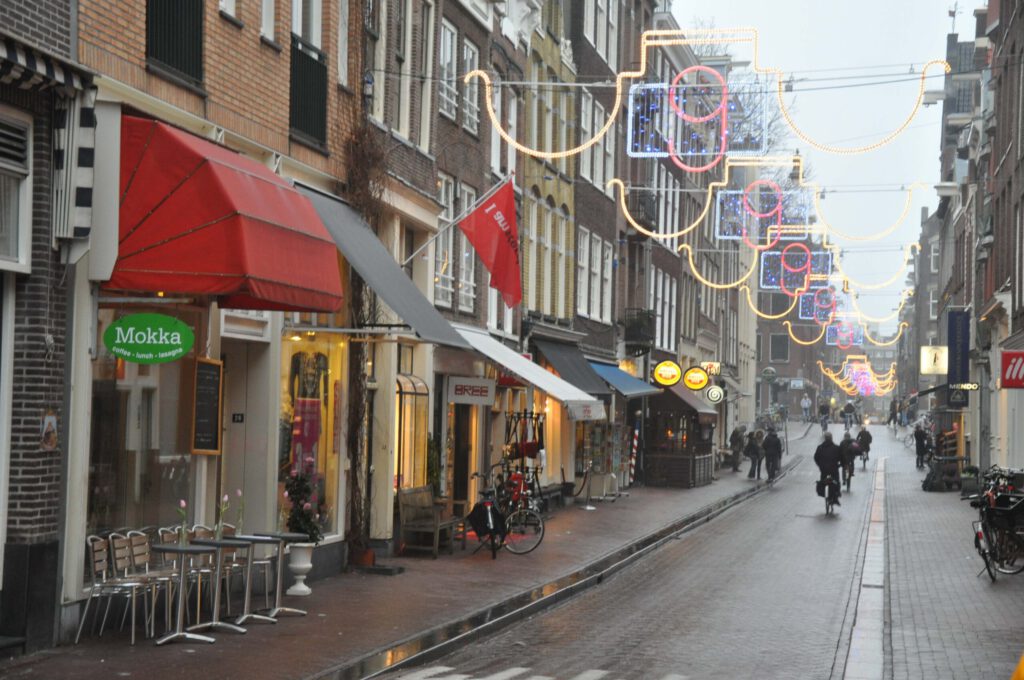 Yes, the nine streets. You've got nine streets in your country? That's nice, but they don't hold a candle to our nine streets. Okay, humility might not be the Dutch people's strong suit. Still, they're pretty cool streets that make up a big chunk of the center and offer some unique shopping experiences. Like a shop dedicated to toothbrushes (and only toothbrushes) and another one which sells rubber ducks (and – you guessed it – only rubber ducks).
In a way, this area is a perfect example of gentrification. This used to be one of the ugliest and filthiest parts of the city. For example, the tanneries which cured animal skins were located here a few hundred years ago. And as there was both rotting meat and human urine involved in the tanning process, that obviously didn't make this a very good area to live. That's all changed now.
Tucked away in the heart of Amsterdam are 'the little courts'. When you walk into either of those, it feels like you've left the city entirely as the noise and hubbub of the city falls away. There are two publicly accessible hofjes. The Begijnhof off the Spui and the Deutzenhof just off the Prinsengracht. Both were founded to offer refuge from the city's hustle and bustle without you having to go to the actual countryside.
To keep them from being absolutely overrun by tourists, neither of them is advertised. As a result, if you don't know where they are you'll probably walk straight on by. It's a clever strategy. It lets the whole city enjoy them without so many people going that the area becomes unlivable.
Entrance is free.
Are you an architecture buff? Then Amsterdam has plenty to offer. From the ancient to the more recent. In that latter category you'll find Plan Zuid. This area was designed by the expressionist architect Hendrik Berlage (Yup, the same guy who designed the Beurs van Berlage) back in 1915.
The reason it's so interesting is because it fundamentally changed urban planning. The insights that he had have been instrumental in understanding the space we live in. This includes housing as well as public spaces.
As an extra bonus, it's just a really cool and friendly area! And though it might now be 100 years old, like fine wine it has aged well. Perhaps that's why it's one of the most expensive areas to live outside of the city center! (Though it's free to visit). 
Cobra museum in Amstelveen
There are a bunch of famous art museums in Amsterdam. I mean, you've probably already gone to museums like Van Gogh, Rijks and Rembrandt. And, of course, they're nice. But they're hardly the only ones you've got to visit!
Our favorite little-known museum is the Cobra Museum. It' showcases a mid-20th century expressionist painting style which was incredibly popular in the Netherlands as well as Scandinavia (no, the Netherlands is not part of Scandinavia. Yes, that is a common mistake). 
The reason it's not all that popular is probably because it's a little bit out of the way (Though their crappy website doesn't help). It is, in fact, a little further south of Plan Zuid. Of course, that does have its advantages. It means it won't be as busy or as expensive (12 euro instead of 17,50 for the Rijks). Of course, if you're serious about seeing a number of museums you should really get a Museum card (there are different ones for residents and tourists).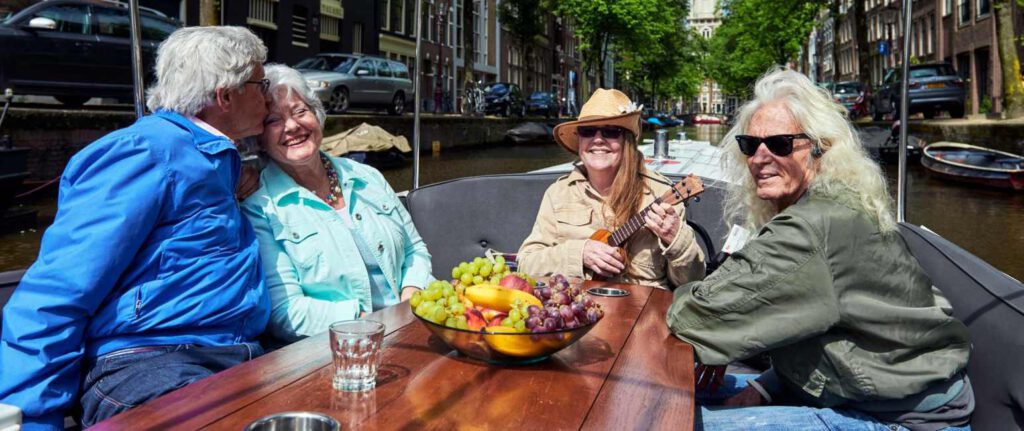 Sign Up for our Newsletter: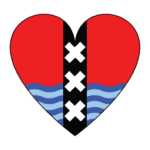 Want more tips? Download our ten top tips on what to do in Amsterdam!