Well according to the Amsterdam people you can! 1 out of 3 'Amsterdammers' swim in the Amsterdam open water. And 1 out of 20 swim in the canals. Because the houseboats are now all connected to the sewage system and the water get's cleaned often, the water quality now is better than it has ever been.
Every year the 2 km swim route the Amsterdam City Swim is organized to bring awareness to the disease ALS. Even Queen Maxima swam the 2 km in this contest.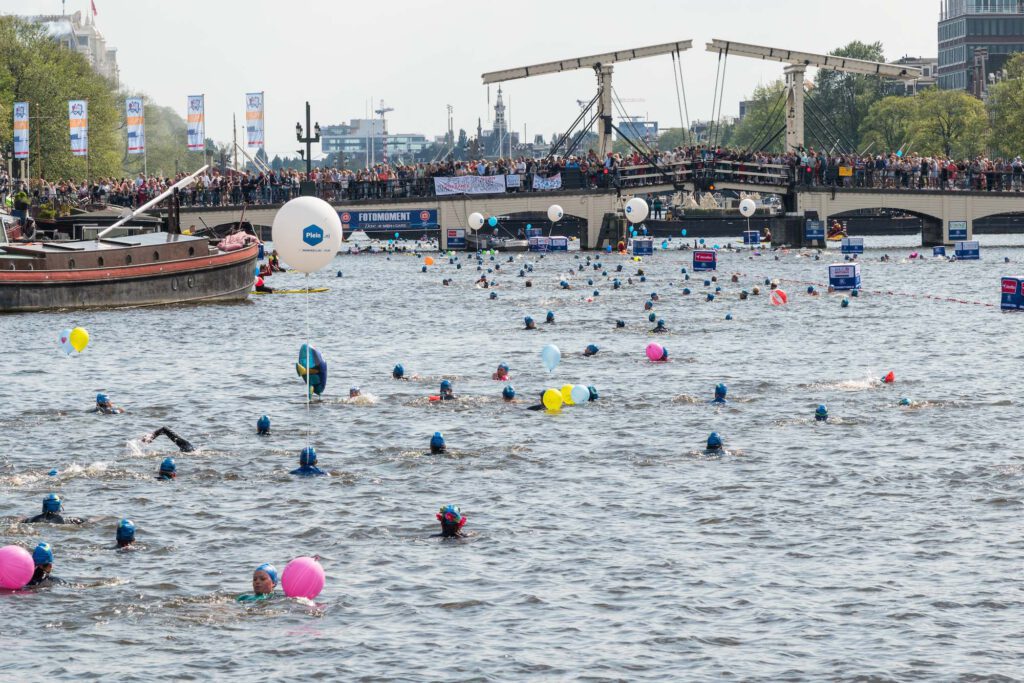 Of course some parts of the canals are cleaner than others. We personally don't advise swimming near the red light district, because of trash in the water. And we also advise against swimming in areas where there are a lot of tour boats. Furthermore we only swim for fun from about May to August. The canal water can become quite cold in wintertime.
The official swimming spots in the city are: Sloterplas, the Gaasperplas, Het Amsterdamse Bos (speelweide), the Nieuwe Meer and the Oudekerkerplas.
Our own skipper Paap swims about 5 times a year in the canals.
So yes, you can swim in Amsterdam, just pick your spot wisely. If in doubt, ask a local.
Report Waterrecreation in Amsterdam (dutch)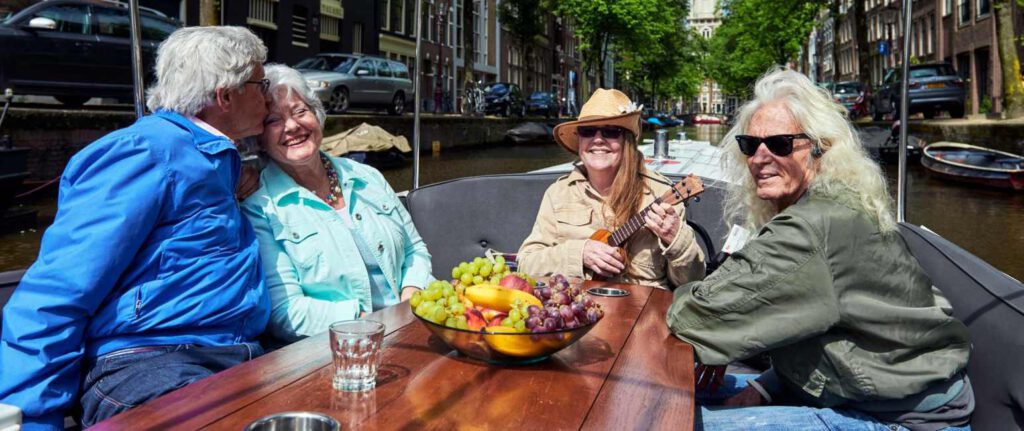 Sign Up for our Newsletter: