There is a good reason people say you shouldn't visit Amsterdam in winter. That's because, though people might imagine it's a wintery wonderland, it's nothing of the kind. Instead, for most of the time, the temperature stubbornly hovers just above zero while wind, rain and sleet make life miserable. (And no, we very rarely get to skate to work). Add to that short days and grumpy Dutch people and you see why many suggest you avoid it.
At the same time, it isn't all bad news! If you have booked your trip, there is still plenty to do. Here we'll discuss a few of them. Just remember, bring warm clothing. Also, wind and umbrellas don't mix. So, unless you want to entertain bystanders with your umbrella chasing antics, raincoats are a better bet.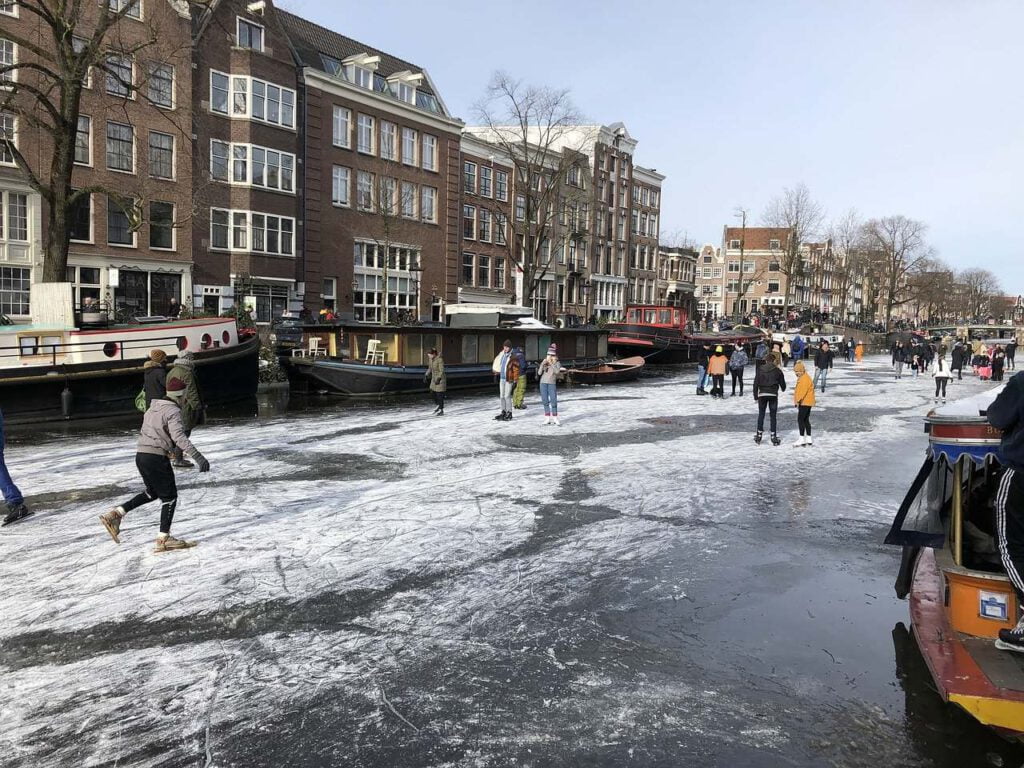 There are 75 museums in Amsterdam. From the Van Gogh, to the Handbag museum and even NEMO for kids and those young at heart! If museums are your thing, there are advantages to visiting during winter, as there are a lot less tourists in town.
Some things to note: Dutch museums charge quite a lot, particularly at the entrance. Therefore, consider buying your ticket online. Particularly, as often these tickets allow you to skip whatever line is still there. Alternatively, if you're going to visit a few museums, consider getting a city card. Though you'll have to plonk down some money up front, you'll get to visit as many museums as you like and also get to take public transport for free.
Dutch boating companies are fully aware that winter keeps coming back, every year. For that reason, a lot of them have internal heating, roofs and other knick knacks to keep you warm and protect you from the elements.
It's well worth it, as the waterways of Amsterdam are one huge UNESCO heritage site! What's more, the early sunsets mean it's easy to see the city at the night time, when it's all pretty and lit up.
There are a lot of boating companies out there to choose from, from the large bus-like things to smaller private affairs. We're on the smaller end of that range and we offer private tours for up to 10 people and shared tours. So, come on board whether you're many or few.
From November 29th till January 20th there is a big and world renown public art exhibition in the streets of Amsterdam called the Amsterdam light festival. Artists from all over the world showcase a wide range of art pieces which all involve having some sort of light theme to them. As of this writing, there are 200(!) pieces on display!
Many of the artists are famous and you'll normally have to pay a lot to see their art. So, it's a great opportunity for the art lovers. You can see the artworks on foot, bike or – yes – again boat. It's modern art, by the way, so it's worth reading what the artist was trying to convey as that knowledge adds to the experience.
Cafes, bars and restaurants
It's true, in the past Dutch food wasn't all that exciting. It basically amounted to a collection of cabbage dishes. Fortunately, our international roots have allowed us to sample a wide range of other country's cuisines and learn from them. Now, there are a huge number of restaurants for you to try out, with foods from all over the world.
So, are you in the mood for French, Thai or Mexican? You'll find it! Make sure you do some searching online before you go out, and you're likely to be well impressed. Trip advisor is a good place to take a look.
Do make sure you do that, though. As otherwise chances are you're going to end up sitting in a tourist trap. Yes, we've got a lot of those as well.
Then there are our brown bars. These are like the English pubs, but then – well – Dutch. They have a wide range of beers to choose from, often have fireplaces and are a great way to spend an evening.
Another thing you should definitely check out is the coffee culture. Amsterdam has a lot of cafes which serve great coffee as well as cakes, pies and other sugary snacks. These are great places to hang out in when the weather decides to take a nasty turn.
And yes, no guide to what to do in Amsterdam in Winter would be complete without an entry on coffee shops. They are still something that pique the interest of tourists and can be an interesting stopover in the cold months of winter. After all, they were one of the first places you could buy weed and hash without running the risk of getting arrested in the world! (No, they are not legal, just decriminalized).
Some things to note:
You do not actually have to smoke weed inside a coffee shop. If you just want to go in, drink a cup of coffee and take in the vibe, that's okay.
If you don't want to smoke but want to try an edible instead, listen to what the person behind the counter says! If they say 'only eat one' then don't think after 45 minutes 'oh, it's not working, I'll have another one'. They take a long time to take effect and the only way to un-eat is both messy and unpleasant.
You're okay smoking in designated places. Your hotel room rarely qualifies as such.
Biking in Amsterdam is organized chaos. If you don't know how it works, it can be dangerous even when sober. So, don't smoke a joint first!
Winter can still be fun, as long as you bundle up!
The winters here are cold, rainy and windy. Fortunately, they have been for a long time. And so, the Dutch have found many ways to get through the long nights. If you're going to be down here, you might as well join in! Eat some great food, see the sites without long touristy lines and take in some of the city's unique winter atmosphere.
Just make sure you take warm clothes! Because nobody is quite as miserable as a tourist who has come to realize a summer jacket doesn't suffice in the Dutch cutting wind. So, bring sweaters, a winter coat, gloves, hats and scarfs. Armed with those, they city is wonderful, while without them, it can seem like one of the circles of hell. You've been warned!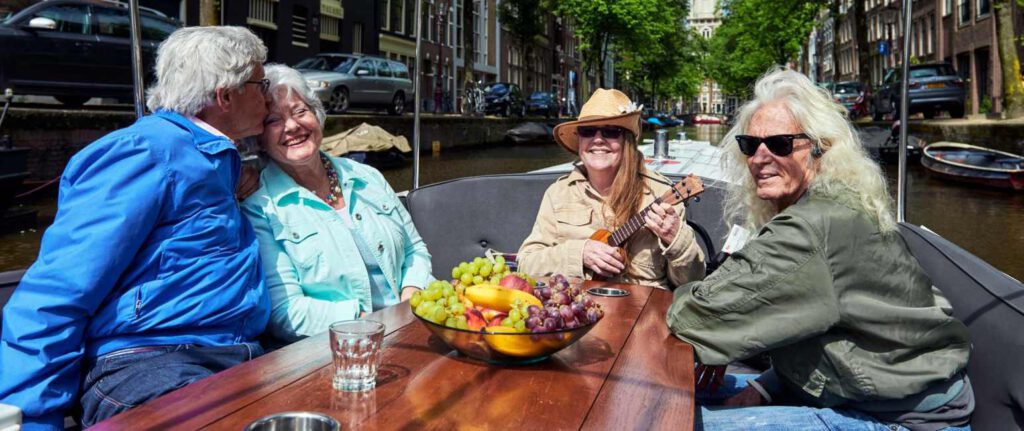 Sign Up for our Newsletter: