6 Unusual Canal Tours for When Normal Doesn't Cut It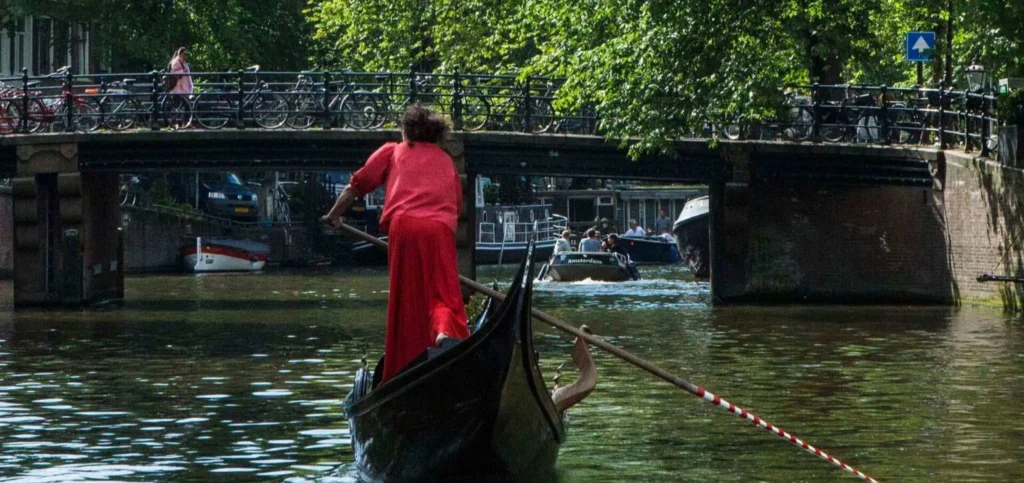 Amsterdam's waterways are pretty extraordinary. At the same time, sometimes extraordinary isn't enough. Once in a while, you don't only want chocolate sprinkles and whipped cream on your 12 scoops of tropical flavored ice cream. You also need a cherry on top.
To help you with that, we drew up a list of a few of the coolest and unusual cruises we've found over the years. Check them out! You might find something especially romantic, environmentally responsible or just plain different for those occasions when a normal tour won't do.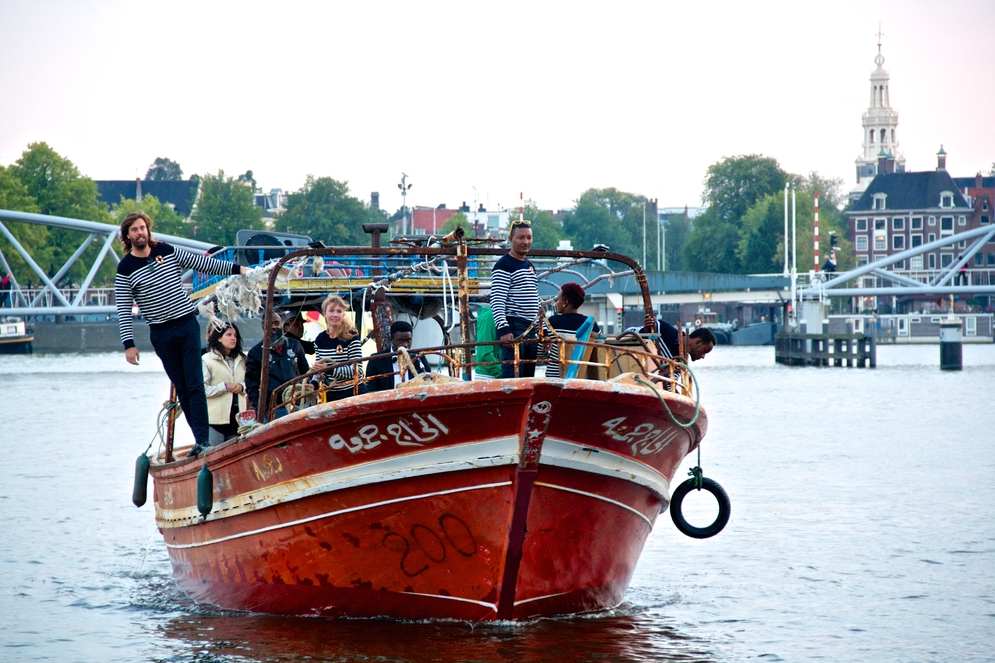 The city of Amsterdam was shaped by immigrants. To celebrate that and to help new arrivals integrate more easily, Rederij Lampedusa offers tours with immigrant tour guides. These guides will give you a unique perspective of the city by giving you their perspective and telling you their own stories as well. The volunteers who work there come from Egypt, Eritrea, Syria and Sudan.
Another cool fact, each of their ships was originally used to transport immigrants from North Africa to Europe. After they were seized by the South European coast guard, they were given to Lampedusa. They now use them for their mission to, "use the traditional Dutch love of sailing as a way to meet others, teach them about how important immigration has been in Amsterdam's past, and integrate ourselves in Dutch culture."
Now, I don't know about you – but to us that sounds like an incredibly cool thing to be a part of.
Go up the Amstel to Ouderkerk a/d Amstel
For a country so densely populated it's surprisingly easy to get from Amsterdam's city center into nature. Just go up the Amstel and before you know it, all you'll see are fields, windmills, farms and picturesque villages. If you squeeze your eyes shut, tilt your head a little and jump up and down on one leg, you could almost imagine that the river you're traveling isn't the Amstel but the one called Time! (Okay, the jumping up and down on one leg was only for our entertainment).  
This is a great tour if you want to escape it all. Do note, it is a long one. Just one way is already two hours. So, before you inquire with a boating company about it, make sure that everybody has that much time to spend. Yes, we can be convinced to do the tour. If you'd like to ask, you can do so here.
The help the environment tour
You don't just want to take a tour but save the environment while you're at it? Then you'll want to check out Plastic Whale. These guys have special tours where instead of sitting back, you lean forward – both in body and mind. On all their tours they go around collecting plastic from the waterways in order to recycle and reuse it.
What do they use it for? To build furniture and boats. Yes, that does include the boat you'll be touring on! 
This is one of the few companies where overfishing is actively encouraged – with a good day being when they can't find a single piece of plastic to take home. Of course, their ambition isn't just plastic free-canals in Amsterdam but plastic free water everywhere. Do you want to be a part of that? Then book a tour and help them realize their dream!
Oh, those gondolas of Venice! They're so romantic! Like a rose petal trail for your lover to follow or swearing in French. Such a shame you have to go half a continent away just to take one, right?
Well you don't! Gondel.nl offers you the chance to ride on the Dutch water ways. You can use them for anything – be it weddings, impressing clients or to make the Dutch stop and stare (which admittedly can be a bit of a challenge).
Their website is in Dutch (and not that well designed anyway) so you're better off just giving them a call at: +316 47464545
Did you know Amsterdam offers free tours about every fifteen minutes? They're wildly popular, with most of the boats transporting 30 people or so. And though most only last about 10 minutes, there's even one that take about 30!
To be fair, they're not really marketed as 'tours' but as public transportations. For that reason, you're more likely to find impatient dutchies clutching their bicycles than relaxed vacation goers. Nonetheless, the ferries that transport people between Amsterdam Noord and central station are a great way to see open water. 
Your best bet? Rent a bicycle, take one of the ferries and go discover the Rustic Amsterdam Noord. The IamAmsterdam even has a bike route planned out for you (download the pdf here). It will be cheaper than most normal tours and as an extra bonus, if you haven't biked a lot the quieter routes in the north mean you can take the time to practice.
And finally, something new that we're doing right here, in our own boats! What's that? Well, the wonderfully fabulously hugely appreciated romantic tours with our tour guide Rocco! Rocco recently started this wonderful opportunity and it's been incredibly well received. It is, for example, top rated on trip advisor.
Note, he offers both tours on boats and on sole leather, so make sure you book the right one. Don't get us wrong, both are equally fun. All the same, if you're expecting to go out on the water and you're walking over cobles instead that might reduce your enjoyment ever so slightly.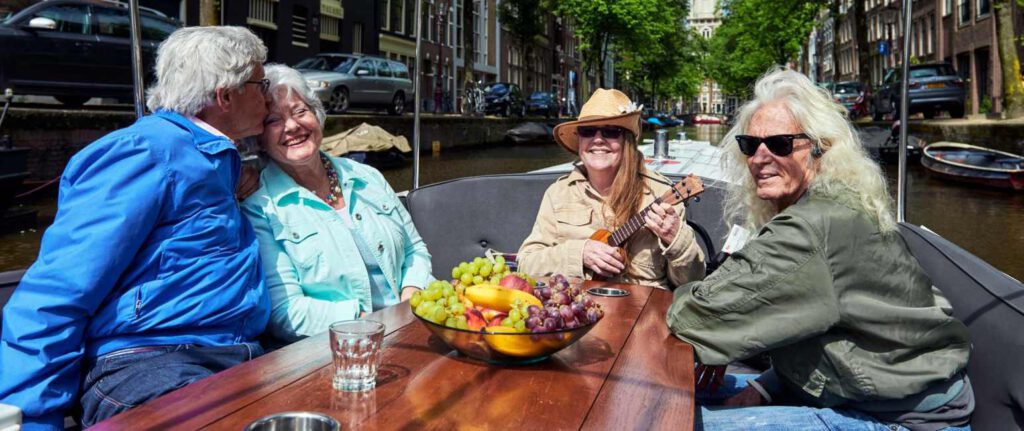 Sign Up for our Newsletter: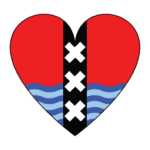 Want more tips? Download our ten top tips on what to do in Amsterdam!